Is it the wedding of your sweet sis? Or are you planning the birthday of your 5 years old child? Whatever be the occasion, when we are planning it and arranging everything yourselves it becomes tiring and we completely miss the fun in the event. Keeping in mind these hassles, now-a-days people prefer to engage an event catering company. But how do you rely on a group of unknown people to make the day of your special one memorable? This article gives you some guidelines that you may follow while hiring an event catering company.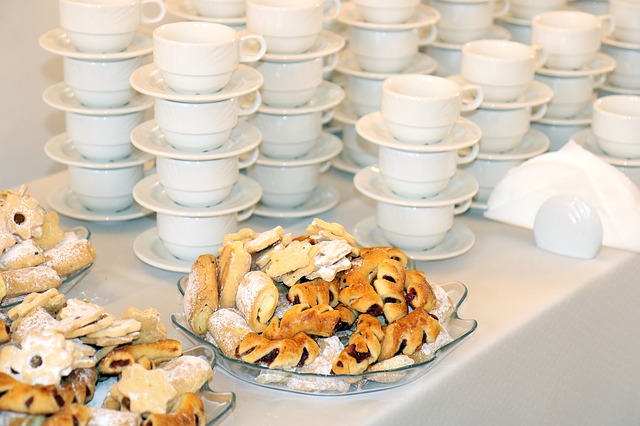 Picture Credit Pixabay
Check their previous records : 
Any good event catering services in Mumbai will have testimonials from their previous customers. Checkout the feedback of people about the caterer before engaging them. From these testimonials, you will be able to understand the quality of service that you are going to get.
Get Multiple Quotes :
Before booking an event catering company, you must checkout the rates of various other catering companies as well. there are several companies catering to this kind of services and if you want to be in profit it is best to survey the market before engaging any one. Most of these companies have their websites from where you can get all these details easily.
Go for a Package : 
Choose a package of services to get the best deals. Most of the premium event catering services in Mumbai comes with various packages to suit your needs. Packages may include breakfast, lunch, snacks and dinner; this means once you pay them you are relieved for all the days of occasion. As this kind of packages means more work for the catering companies they give you extra discounts.
Choose your Menu : 
Last but not the least; to experience the best catering services get to know what platters they are offering. If you have complete knowledge about you are going to get there will not be any place of disaster on the D-day. Engage a caterer who can meet your preferences.
Hence now occasions do not mean loads of work and stress, it means sheer enjoyment with the best event catering company in Mumbai.