Whether the company or the business group has plan to host the dinner, employee meeting or just the get together, a press conference. In all these occasions the banquet halls can be the best option. Banquet halls are found at the venues like the convention centres, resorts and the conference buildings and so on. It is the true fact that the accessibility and the quality of those banquet halls cannot be judged by seeing the website. It is better that you go to the place yourself and check the hall.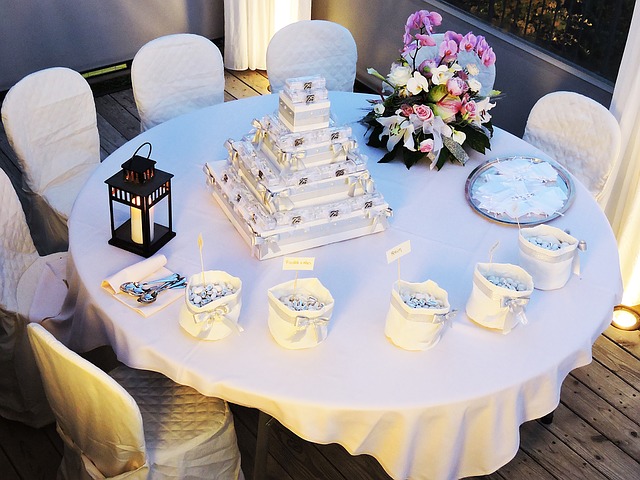 picture credit Pixabay
There are various criteria to choose the banquet for the event. The first thing is the type of event for which you are looking for the banquet hall, the second factor is the activities planned, the third factor is the number if guests coming to the party, the type of amenities available in the party and the last one is the accessibility and the distance of the banquet hall. These are some of the factors that you should keep in mind when you are selecting the banquet for the corporate events. Along with selecting the corporate events, it is better that you choose the best catering services to give the event the best appearance and the guests will remember the occasion for years.
1. How much room is available for each guest :
If you are thinking of a great event, be sure that the banquet hall that you are booking should be having enough space for the guests. If the banquet hall is small, the invitees will feel uncomfortable. The hall that you are choosing should be large enough so that there is no unused space left. If the hall is large enough, make it available for all the guests coming.
2. Event type :
The second thing that is to consider is the type of event that you are organising at the banquet hall. If the hall is booked for the wedding, then the entire decoration will be different than the parties of the corporate sectors. The corporate events are more formal than the personal occasions. So, when you are hiring the banquet hall for the corporate parties, be sure that you are hiring from a reputed company.
3. Check the condition of the place :
When you are booking the hall, be sure that you are checking the condition of the place before finalising the entire contract. Check the exit and the entrance of the hall, parking area, lighting and the area of dining. They are very important to judge on.
These are the major factors that you should consider when you are booking the banquet hall. But, apart from these points, you should check the price of the hall or the rental fees. Natraj Garden, a lavish Banquet hall in Mumbai for weddings is very big and it can accommodate more than 800 invitees.